Southern Storage Centers offer convenient, clean, and affordable storage options for all your personal needs. Whether you need conventional or climate controlled storage, we can help. Our wide range of sizes can help you store anything from the contents of a large closet, to a 5 to 6 bedroom home. Our units offer the perfect amount of space for storing furniture, seasonal items, clothes, sports equipment, and even appliances. Whether you need 25 square feet or 300 square feet or more, we have the right size for you.
Sizing Chart
5×5 – Boxes, small furniture, clothing, seasonal items, mattress & box springs


5×10 – 1 or 2 rooms of furniture (i.e. bedroom suite, living room suite), boxes, etc.


10×10 – Larger 1 bedroom apartment or medium size 2-bedroom apartment


10×15 – Larger 2 bedroom home or smaller 3-bedroom home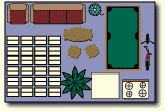 10×20 – Larger 3 bedroom home with appliances or small 4-bedroom home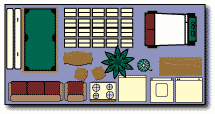 10×25 – Small 4 bedroom home with appliances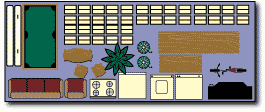 10×30 – Larger 4 bedroom home with appliances